<![CDATA[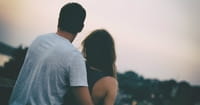 Easter was much more than a history-changing miracle. It provided more than just our salvation. Because of Easter, believers have been granted the same power that raised Christ from the dead. This resurrecting power can breathe life into a dead marriage. It enables us to love as God loves, and grants us the ability to forgive and view our spouses through a Christ-centered lens.
The Power of the Resurrection 
Most of us have heard the Easter story so many times, we can easily miss the miracle of this event. Jesus, fully man and fully God, experienced one of the most brutal forms of execution. He was flogged to near death and driven into hypovolemic shock, then nailed to a tree until, with a deep exhale, He willingly released His Spirit. 
Dead men don't come back to life. And they certainly don't break forth from sealed tombs secured by large stones and guarded by armed soldiers.
In other words, Jesus had everything against Him at this point, but nothing man stacked against Him could overcome the power of God.
Scripture tells us we have that same life-giving, resurrecting power living within us. The Holy Spirit, given freely to all who believe in Christ, is our power source—the One who draws us closer to Christ and enables us to love as God does. 
Easter enables us to love Christ. 
Prior to Pentecost, when God unleashed His Spirit on believers, mankind was powerless to overcome his sinful nature. Though we loved, our love was largely conditional, selfishly motivated, and comfort-based. This type of love says, "If you treat me a certain way, I'll show love to you. But if you hurt or disappoint me, I'm out of here."
Divorce courts are filled with men and women who love like this, individuals who jumped into a relationship when it "felt right" but determined to leave when things became hard. 
But on Easter, Jesus modeled a much different, much deeper, more persevering kind of love, a love that stays and gives to the point of death. This is the kind of love Jesus calls spouses to show one another—a love of mutual submission (Ephesians 5:22-33) and sacrifice, and of putting one another's needs above our own (Philippians 2:3-8). This is a lofty command, one that is impossible to obey in our strength.
But Jesus hasn't left us on our own. 
Because of His death and resurrection, we've been given everything we need to live a godly, Christ-centered life. (2 Peter 1:3) A life of love. 
On Easter, Christ destroyed the power of sin.
Scripture tells us, prior to Christ, sin held us in bondage. Though we longed to do better, and perhaps even made countless plans to follow through, our efforts were futile and short lived. Our relationships were marked by selfishness, fear, grasping for control, and self-protection. But through His death, Christ broke the power of sin and freed us to live and love as we were created. Romans 6:6 tells us, "We know that our old self was crucified with him in order that the body of sin might be brought to nothing, so that we would no longer be enslaved to sin" (ESV).
This means, if we belong to Christ, we don't have to persist in our negative old patterns of behavior. We have the power to rise above. Because of Christ, we as believers have the same power living within us that raised Christ from the dead. Therefore, in terms of obedience, the question is not can we live and love better, but will we?
Easter demonstrated what it means to forgive.
Early in my marriage, I could work and argue an offense until both my husband and I were brain—and heart—dead. This refusal to forgive nearly destroyed my marriage, until one day, in the middle of a fight that brought a cold silence over our home, God gave me an image that radically changed my perspective. As I was rehashing all of my husband's wrongs, likely asking God to "fix" him, a picture filled my mind. It was of Jesus, shortly before His betrayal, kneeling before one of His disciples, washing his feet. 
Only this wasn't just any disciple—I knew with certainty, it was Judas whom Christ was serving, Judas, the man who, with a kiss, would soon betray Him—to His brutal death. In that moment, God spoke to me, asking me to forgive my husband for whatever wrongs I felt he'd done, regardless of whether I felt he deserved it but rather, because Christ did.  
In other words, I was to forgive out of love for and obedience to Christ, the One who had died for me. 
Easter grants us the ability to perceive clearly.
Shortly before He was arrested, Jesus shared an intimate, farewell conversation with His disciples where He told them how they would survive—and thrive—without Him. He says, "It is for your good that I am going away. Unless I go, the Counselor will not come to you; but if I go, I will send Him to you… But when He, the Spirit of truth, comes, He will guide you into all truth" (John 16:7,16). In 1 Corinthians 2:16, we're told we've been given the mind of Christ. Through Jesus and the Holy Spirit, we have direct and constant access to the Only one who can see others, and our spouses, clearly. 
Our perceptions, apart from Christ, are often faulty and marred by selfishness and sin. But when we draw near to Christ and seek His wisdom, He grants us clarity and allows us to see our spouse through a lens of grace. 
Relationships in general are difficult, but marriage is 10 times harder. Many times, our spouse sees us at our worst and feels the brunt of our sinful behaviors. But because of Easter, we don't have to live enslaved to destructive patterns any longer. In Christ, we have the power to love fully and sacrificially, to forgive, and to view our spouse, our relationship, and conflict through a lens of grace. Therefore, the question is not can we build a strong, unbreakable marriage, but will we?  
Novelist and speaker Jennifer Slattery has a passion for helping women discover, embrace, and live out who they are in Christ. As the founder of Wholly Loved Ministries, (http://whollyloved.com) she and her team put on events at hosting churches designed to help women rest in their true worth and live with maximum impact. When not writing, reading, or editing, Jennifer loves going on mall dates with her adult daughter and coffee dates with her hilariously fun husband. Visit with Jennifer online at JenniferSlatteryLivesOutLoud.com and connect with her on Facebook at http://www.facebook.com/JenSlatte.
Photo credit: ©Thinkstock/KristinaJovanovic
Ivory File
auto-gathered this post from
Cross Walk
]]>