<![CDATA[
As I mentioned in my last post, I'm not a natural romantic… but I'm hoping to change that.  This week I've spent some time actively thinking about exactly how to head in the right direction. If you recall, these are the ways I've begun pursuing Selena:
Ponder: Set aside time to consider her deepest joys and find unique ways to meet them.
Plan: Make plans so she can get time to relax. That always speaks volumes to her! Even more than flowers, etc…
Probe: Listen more intentionally (to verbal and nonverbal communication), which really informs how I ponder and plan.
(Definitely read my last post if you're looking for more detail on those.)
I want to be a romantic for Selena because romance represents (to some degree) my active, intentional pursuit of her.
Wives need not click away! If you're reading this as a wife, everything I'm about to mention could definitely apply to you as well! At least, that's my hunch.
Valentine's Day: Is it Valuable?
The value of Valentine's Day really depends on why you celebrate. Admittedly, in the past I've just succumbed the pressure of it… with the attitude of, "Well, I'd better do something so she's not mad at me."
In light of what God's been teaching me about pursuing her, my heart changed. Who cares if Vday feels commercialized? How about this: Valentine's Day is an excuse to love my bride extravagantly — to pursue her in a meaningful way. I now consider it a reminder and an opportunity.
You're probably going to spend money on Valentine's Day. I know I will. Why not use those funds for something other than chocolates and teddy bears. The ideas below will build what never gets old: memories, skills, deeper unity.
(they're also great LAST MINUTE ideas if you're like me)
1: Datebox
Monthly box subscriptions are all the rage. However, many of them just send stuff (junk?) that you don't need. Datebox is different. They don't send junk; they send moments… memories… new opportunities to connect with your spouse.
Intentional dating is tough. Kids, life, tiredness, lack of ideas, etc… can all contribute to a stagnating date life between spouses. We don't always have the time (nor the budget) to go out to a nice dinner. We hardly ever go out just the two of us. We needed something more flexible, affordable, and fun. Enter Datebox…
About Datebox: Monthly themed dates-in-a-box. Prices range from FREE (see below) to $34.95/mth
My Review: We love it. The boxes get better every month. They're always creative, unique, fun, and easy. Brett, Datebox's founder, is a friend of mine. They definitely had some challenges early on (like trying to ship raw chicken through USPS, whoops!), but in the 15 months since their launch, they've gotten ridiculously good at what they do.
Key Benefits: 
Way cheaper and way better than an average date.
Dinner and a movie will run about $60 minimum… and there's less interaction. These are less than $35.
Always fun and creative.
Ships directly to your home every month by the 10th
The value of each box's contents is usually much more than the cost of the box
(Example: one month, we got a pour-over coffee apparatus and a burr grinder, and the activity was to roast, grind, brew, and taste-test four different coffee varieties. Ridiculously unique!)
I definitely recommend you give Datebox a try. If you've already tried it, I'd even consider re-upping with them (we did after taking about 4 months off).
Special Valentine's Day Deals:
Idea: if you order it for V-day, just print out the receipt to present to your husband/wife.
2: Melt: Couples Massage Courses (Online)
Selena and I took these courses as an experiment (my perspective, her perspective). We were hesitant to try it, but totally on board once we took the plunge. It is very romantic to give/receive massages, plus it's an extremely useful tool to have in your repertoire. We're nowhere close to being "massage experts", but at least I have more techniques in my arsenal than just "crab hands" on Selena's shoulders.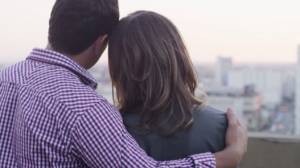 About Melt: It's an online course including 17 videos that show you how to give great massages, from beginning to advanced.
Review: (To be honest, I wouldn't share something if I didn't already like it). The course is tastefully produced and great quality. There's no nudity, and no awkward moments. The only awkward moments were between Selena and I as we figured out the techniques! Denis and Emma know what they're doing, as they've instructed thousands of couples around the world. The videos are elegant and broken into short 3 minute clips so that you can move forward quickly.
Key Benefits: 
Pay once & done. Own the videos for life, revisit as often as needed.
Super unique skills if you learn them the right way.
Gift that keeps on giving… you can literally give a massage anywhere, almost anytime.
Incredible value with the Valentine's Day deal (below)
Tools for intimacy: it's amazing how massage builds trust and vulnerability
Special Valentine's Day Deal:
Get Melt (the main course) and a FREE foot rub course for 42% off the normal rate. It's a great deal… but only until February 14th
3: Two as One, a 30 Day Couple's Devotional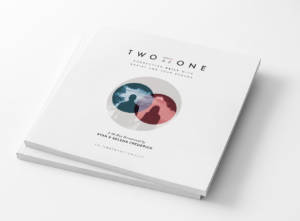 So, we wrote this book…
About Two as One: Quickly connect with your spouse and go deeper into God's word than ever before. It was designed for couples who are busy but want to grow in unity with each other and God in truly meaningful ways. Draw closer to God and your spouse through 30 daily devotions brought to life through vivid imagery and practical application.
Review: We wrote it, so we definitely think you'll find it helpful! 🙂 Read reviews from others here.
Passion and Pursuit Go hand in Hand
I hope you've found this helpful. Early in our marriage I would have loved to have insight for why Valentine's Day can be truly special… Everything I've shared has taken me years to learn. May you learn from my trial and error (mostly error).
Selena and I are praying for your marriage. We're praying that it's filled with lifelong passion and pursuit… after all, they often go hand in hand.
Finally, make sure to let us know in the comments if you try any of the ideas above. We'd love to hear from you.

Ivory File
auto-gathered this post from
Fierce Marriage
]]>